The Executive 4K/UHD Report
(formerly Executive HDTV Report) is authored by Tore B. Nordahl and published by nordahl.tv LLC from time to time as time permits.
For a FREE Subscription,
type your email here & GO
nordahl.tv LLC delivers Management Consulting Services to the Professional TV Industry. Go to www.nordahl.tv for details.
Contact:
Principal
nordahl.tv LLC
Access prior issues:
(or scroll down to
view front page)
Porter Ranch, California
April 4, 2014
The Post-NAB-2014 Issue
Analysis and discussion surrounding the competitive
situation between 720p60 TV Stations and 1080i60
TV Stations in the transition to new OTA format and
Internet Streaming of 4K/UHD.
Click on the front page image below to access the
free PDF (to download or to just open and read)
The Pre-NAB-2014 Issue
Analysis and discussion about the issues relevant
to 4K/UHD consumer market growth and what features
affect the adoption rate positively and negatively.
Click on the front page image below to access the
free PDF (to download or to just open and read)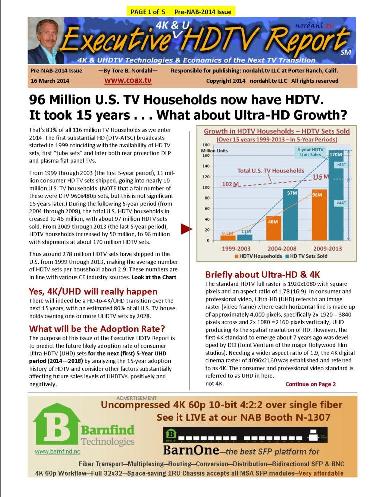 NAB-2013 Issue - Click on image to read/download
NAB-2011 Issue

- Click on image to read/download
DEC 2010 Issue - Click on image to read/download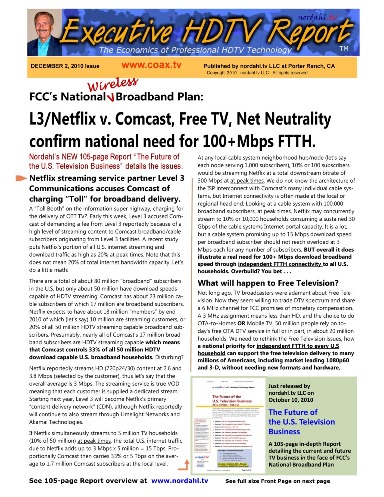 NOV 2010 Issue - Click on image to read/download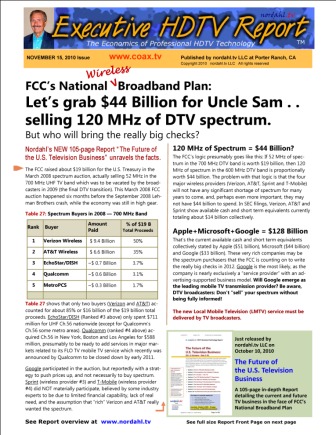 OCT 2010 Issue - Click on image to read/download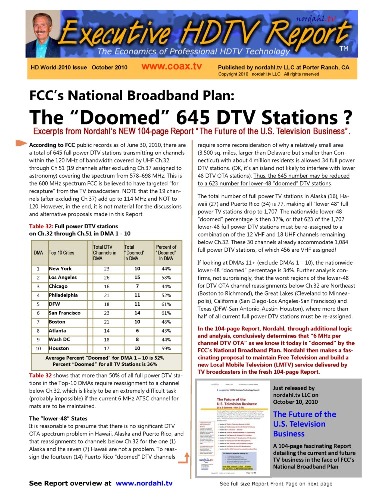 Post NAB-2010 Issue - Clients CONFIDENTIAL

NOT available to the public at this time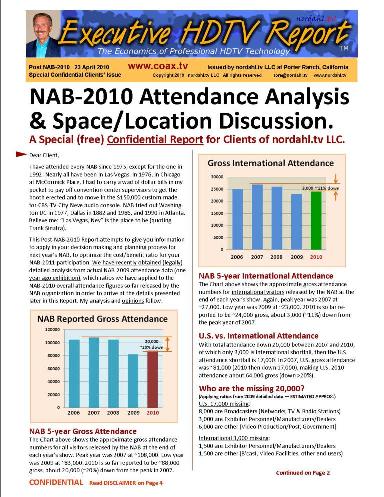 NAB-2010 Issue

- Click on image to read/download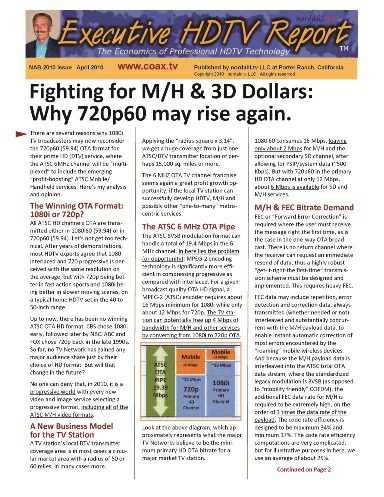 Copyright 2008 - 2014 nordahl.tv LLC All rights reserved TERMS